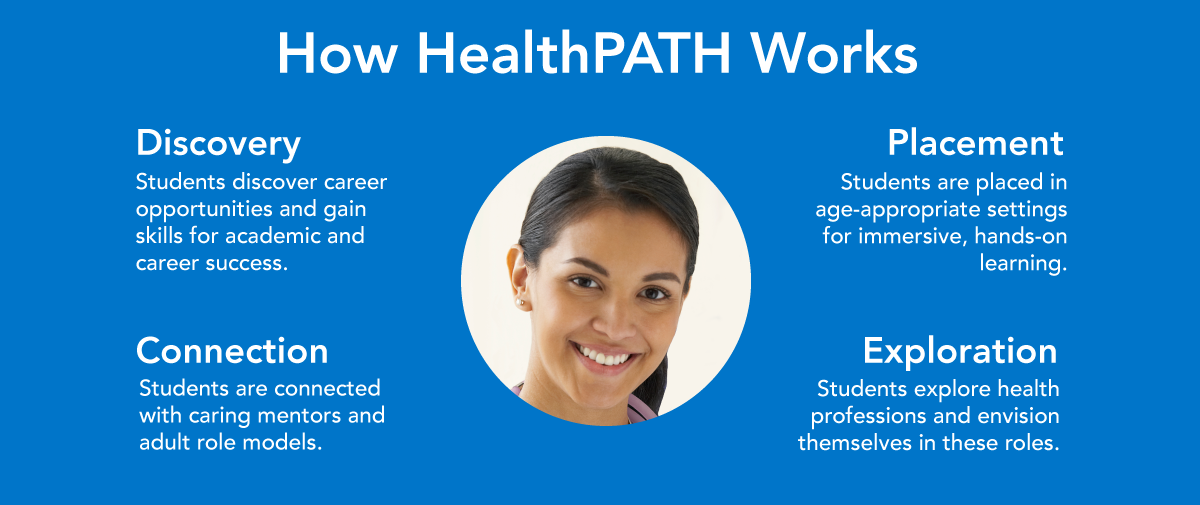 HealthPATH Programs
HealthPATH sponsors a range of programs that offer career exploration and career development opportunities for young people from middle school to early adulthood at Alameda Health System's hospitals and clinics.
Each year we provide internships and other work-based learning experiences to more than 500 young people through HealthPATH's seven programs. Our programs expose youth and young adults to career opportunities in healthcare and help put them on a path to educational and career success.
To learn more about HealthPATH programs, click on a program below:
THE BEST WAY TO LEARN IS BY DOING.
In healthcare, learning is increasingly happening in simulation centers—state of the art learning laboratories where students and healthcare professionals learn medical procedures in a simulated hospital environment using high tech computerized manikins that breathe, bleed, and otherwise simulate just about everything a real human patient would do.
The AHS Simulation Center, which opened in early 2018, offers a hands-on training laboratory where students in HealthPATH's pipeline programs can practice real medical procedures in a safe environment and learn alongside AHS's doctors, nurses, and other clinical staff who use the Simulation Center to perfect their skills, develop their critical thinking, and improve inter-professional teamwork and collaboration.
The Simulation Center was funded through a generous grant from The Atlantic Philanthropies.